Influencer Marketing Case Study for Unilab on Narrators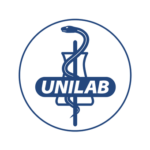 15 Narrators Influencers were tasked to one (1) carousel photo and two (2) IG video stories each from the Amherst Factory tour, taken within the allowed premises only. Influencers shared their experience, which aimed to help drive Unilab's communication of commitment to quality healthcare. Posting of IG stories was real-time.
In total, 15 carousel photos and 30 IG video stories were created to spread awareness on how Unilab products are made with careful measure and commitment to quality. The influencers' content worked as genuine user testimonials, all of which garnered positive sentiments around the product, and generated conversations that triggered interest from users in the tour. The campaign over-delivered the projected reach and engagements, with an engagement rate that is higher than the industry average.
Nb of Posts                       
45
Total Reach
                       196K
Engagement                    
40K
ER                                     
    20%