Discover how Labo Labo launched a regional influencer campaign to promote their new skincare product in 3 markets.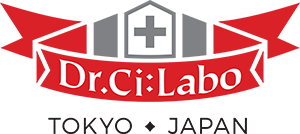 Dr.Ci:Labo, the #1 best-selling medical cosmetics brand in Japan, was looking to partner with creators who experience the challenges of having oily skin or acne to share with their followers how they incorporate the Labo Labo serum into their skincare routine. The goal of this campaign was to increase awareness for the new serum, drive clicks, and create a sense of community.
Dr.Ci:Labo partnered with Narrators to recruit 121 skin-fluencers from Singapore, Taiwan and Hong Kong. Narrators first pre-screened influencers and even required them to submit a photo of their skin condition before joining the campaign. All the selected creators were asked to create 1 Instagram story + 1 Carousel post highlighting the benefits of the product.
By adopting a regional influencer strategy and using the Narrators platform to discover and recruit profiles efficiently, Dr.Ci:Labo was able to meet its goals. As a result, the 121 creators generated over 250 pieces of unique content, garnering over 3M reach.
Nb of influencers           
121
Total Reach                     
3M
ER                                       
14%